I'm going to show you how easy it is to make delicious, creamy homemade almond milk.
So I've been meaning to make nut milk for AGES. I bought a nut milk bag from Amazon (this one) and it's been sitting in the drawer for months. I think the thought of it made me think it was too much effort, but it really really isn't. The almonds need soaking for 24 hours and then blitzing with water and sweetener.
It really is that easy. And it tastes delicious.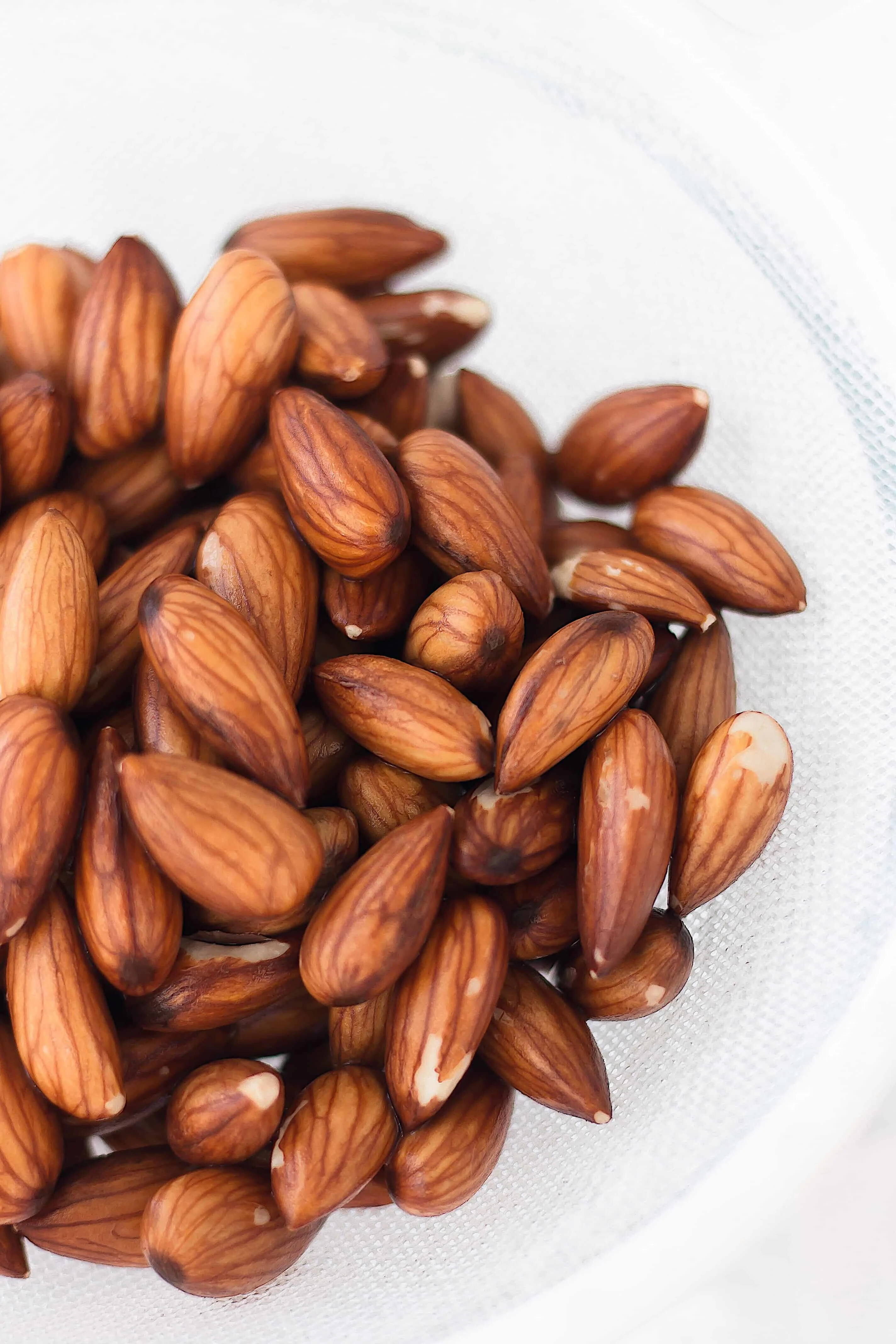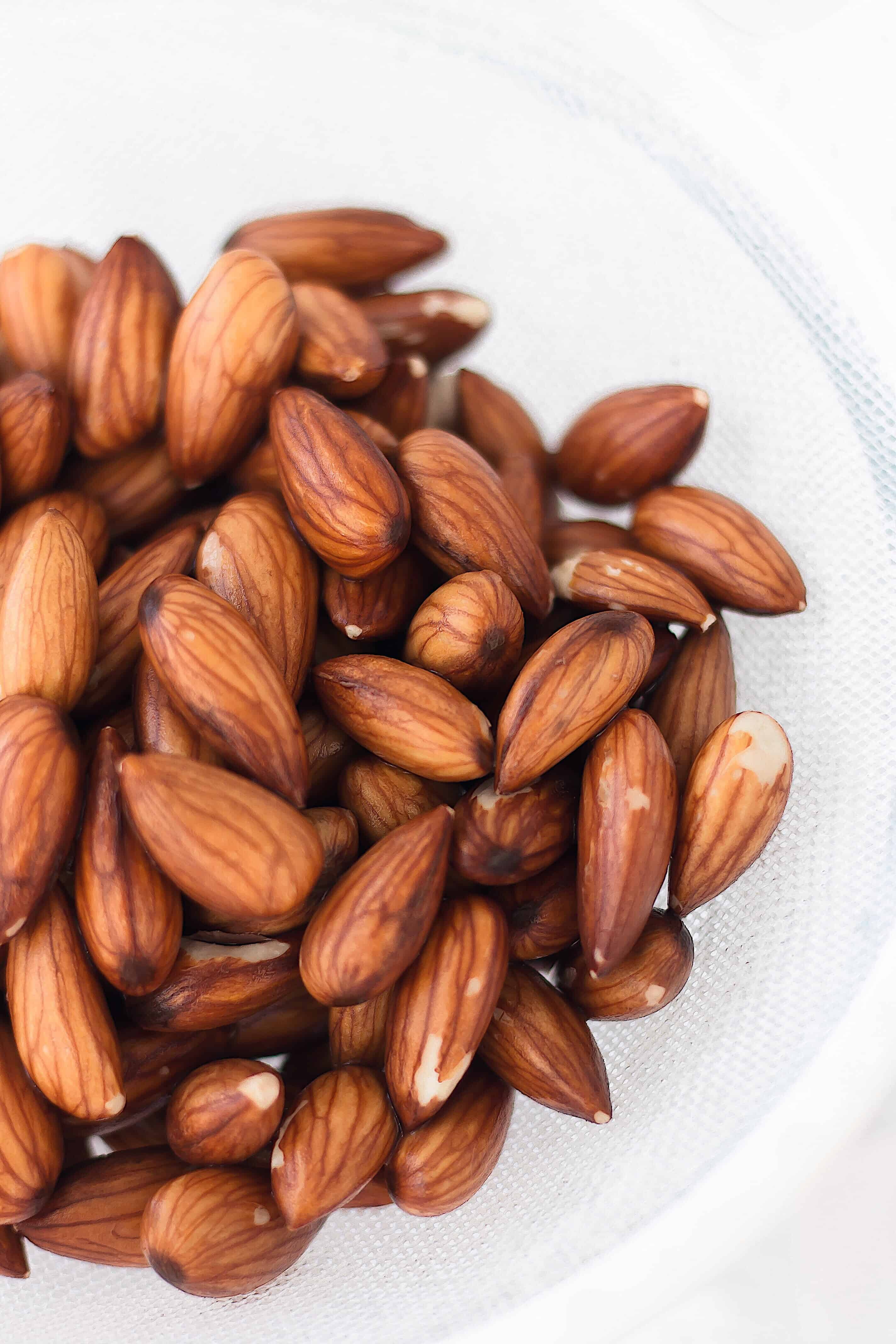 As you can see from the photo above, the almonds swell up to about double their size. And don't they look beautiful? Those veins! I was hoping to get some photos of me squeezing the almond milk from the pulp but I was racing against the last remaining daylight.
Next time I make these I will set the tripod up and get some more pictures! The picture below is the almond pulp that is left. I had some great suggestions from you lot on what to do with it and I can't wait to show you.
I decided to sweeten this milk with vanilla bean paste and maple syrup. I saw a few recipes using medjool dates but I didn't have any, and wanted to use something you are more likely to have in the cupboard. You could just use maple syrup but I believe the vanilla bean paste makes this recipe. And it gives the milk those lovely black vanilla speckles!
I whipped up some cookies to enjoy this with but I know it would be delicious in so many things. Cereal, smoothies, sauces, ice cream, hot chocolate, pancakes. You get the idea.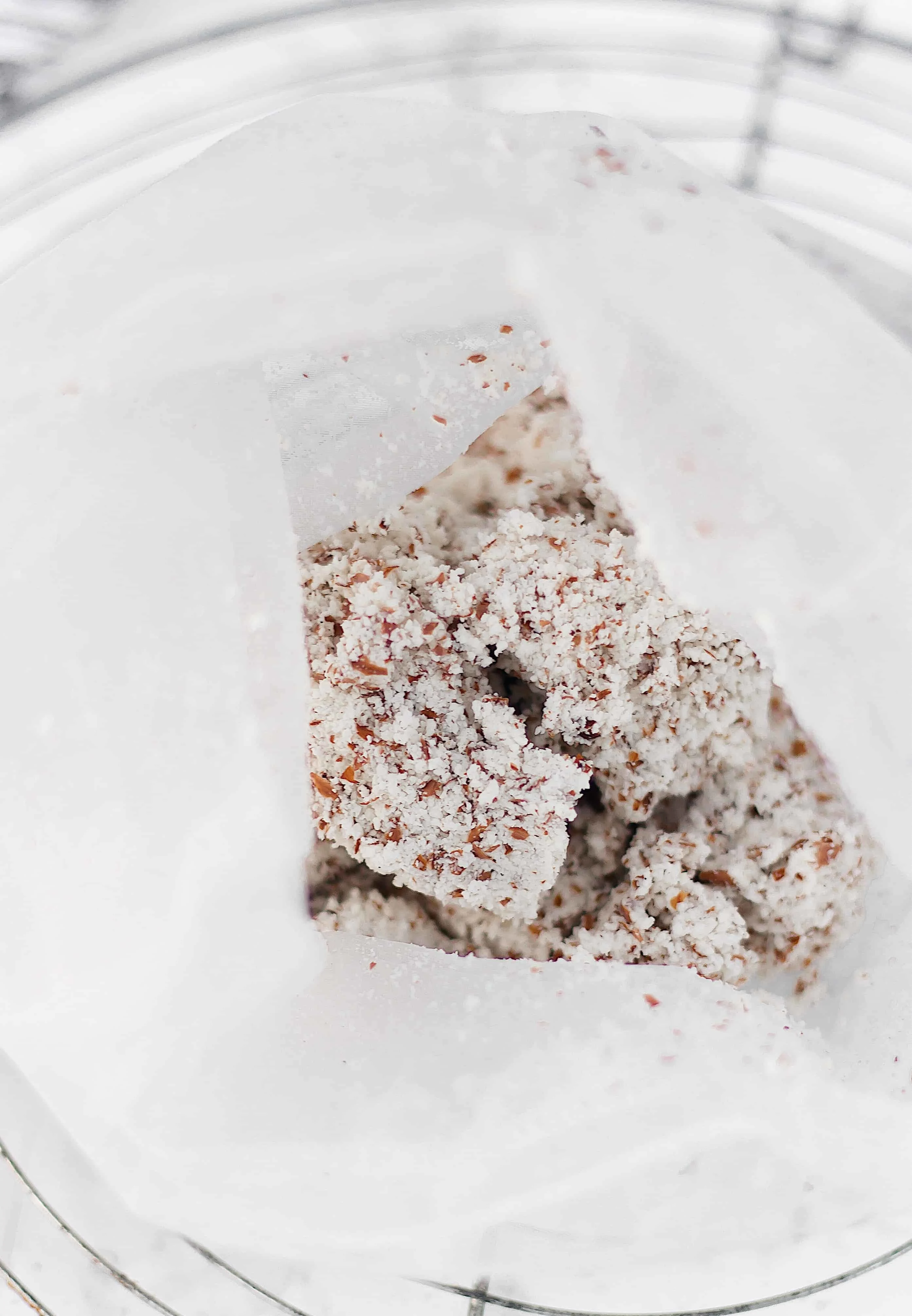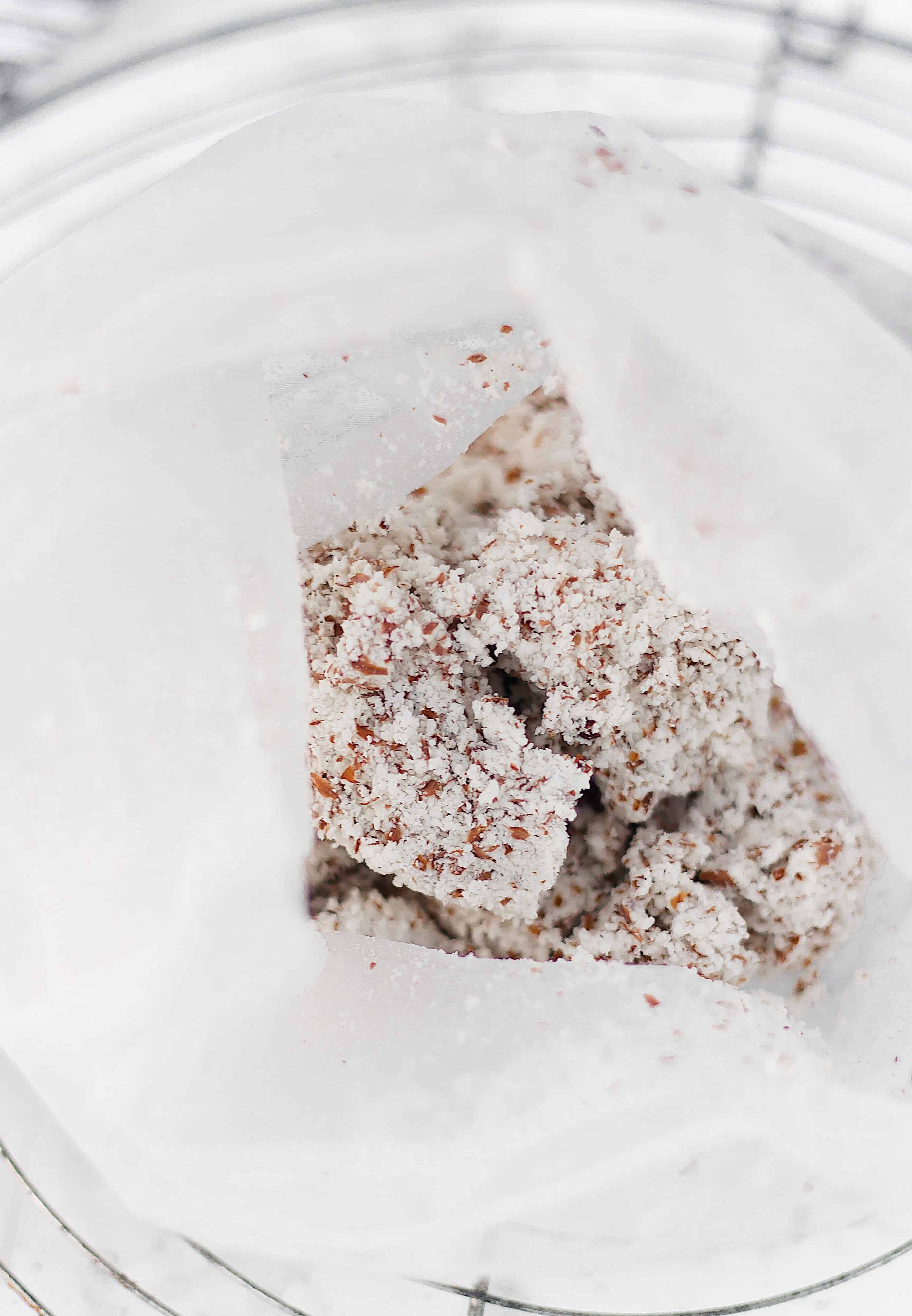 The next morning, I blended my homemade almond milk with some soya single cream and poured it into my coffee. And look at those swirls of clouds! SO beautiful!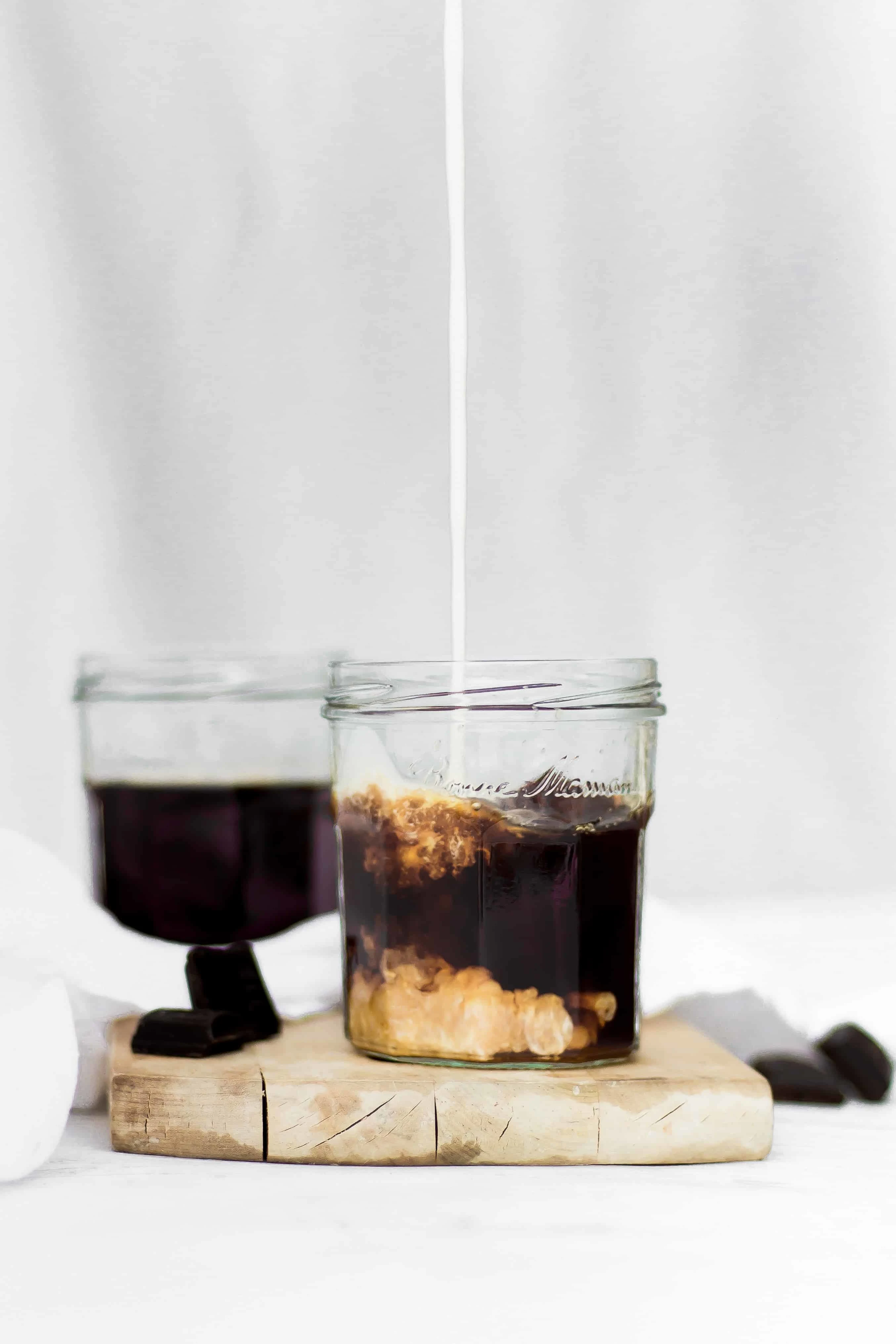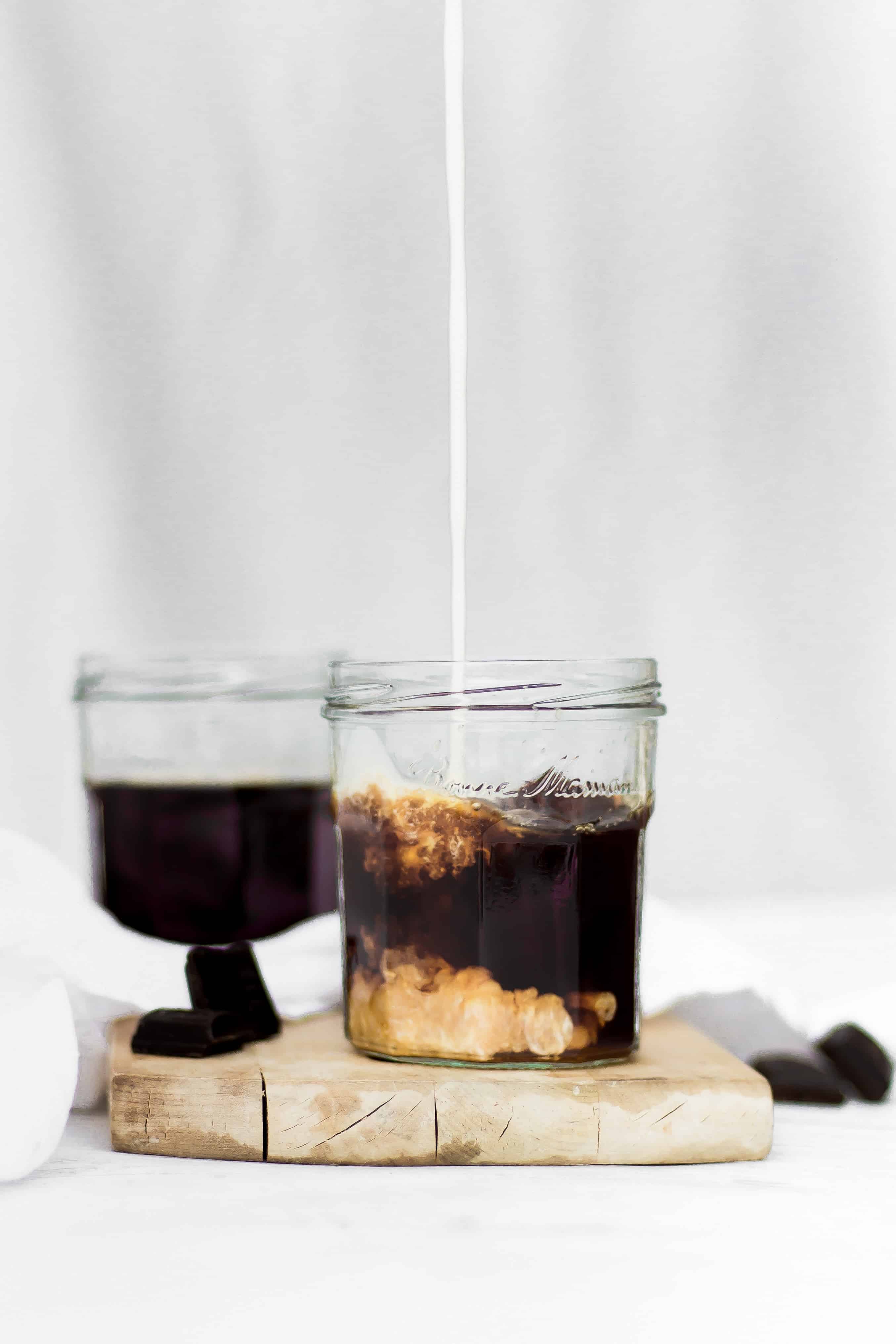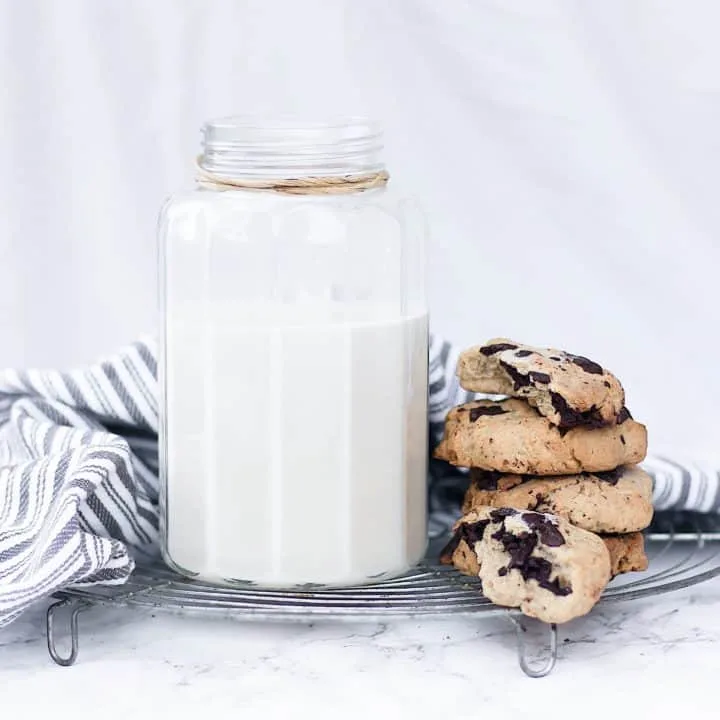 Homemade Almond Milk
Total Time:
1 day
5 minutes
Creamy almond milk with a hint of vanilla. Only 4 ingredients. Enjoy on its own, with cookies, on cereal or in smoothies!
Ingredients
1 cup raw almonds
3 1/2 cups water
1/2 teaspoon vanilla bean paste
2 tbsp maple syrup
Instructions
Place the almonds in a bowl of water so that they are all covered (roughly two cups). Place a plate or cover on top and leave to soak for 24-48 hours. I drained and gave them fresh water a couple of times too.
They will swell to about double in size. Drain and put into a blender along with 3 1/2 cups water and the vanilla bean paste and maple syrup. Depending on how sweet you like it, start with just 1 tbsp of maple syrup and adjust accordingly.
Hold your bag/strainer over a large bowl and pour the milk mixture into it. Give the pulp a good squeeze to ensure all the liquid is out. Transfer to your container of choice, using a funnel if necessary.
Keep in the fridge in an airtight container. If separates, shake before using. Will last for 2-3 days.
Notes
Vanilla bean paste can be found in most health food shops, and some supermarkets (it comes in a tube). Can be subbed for 1 tsp of vanilla essence.
Nutrition Information:
Yield:

4
Serving Size:

1
Amount Per Serving:
Calories:

186
Total Fat:

14g
Saturated Fat:

1g
Trans Fat:

0g
Unsaturated Fat:

12g
Cholesterol:

0mg
Sodium:

10mg
Carbohydrates:

13g
Fiber:

3g
Sugar:

7g
Protein:

6g