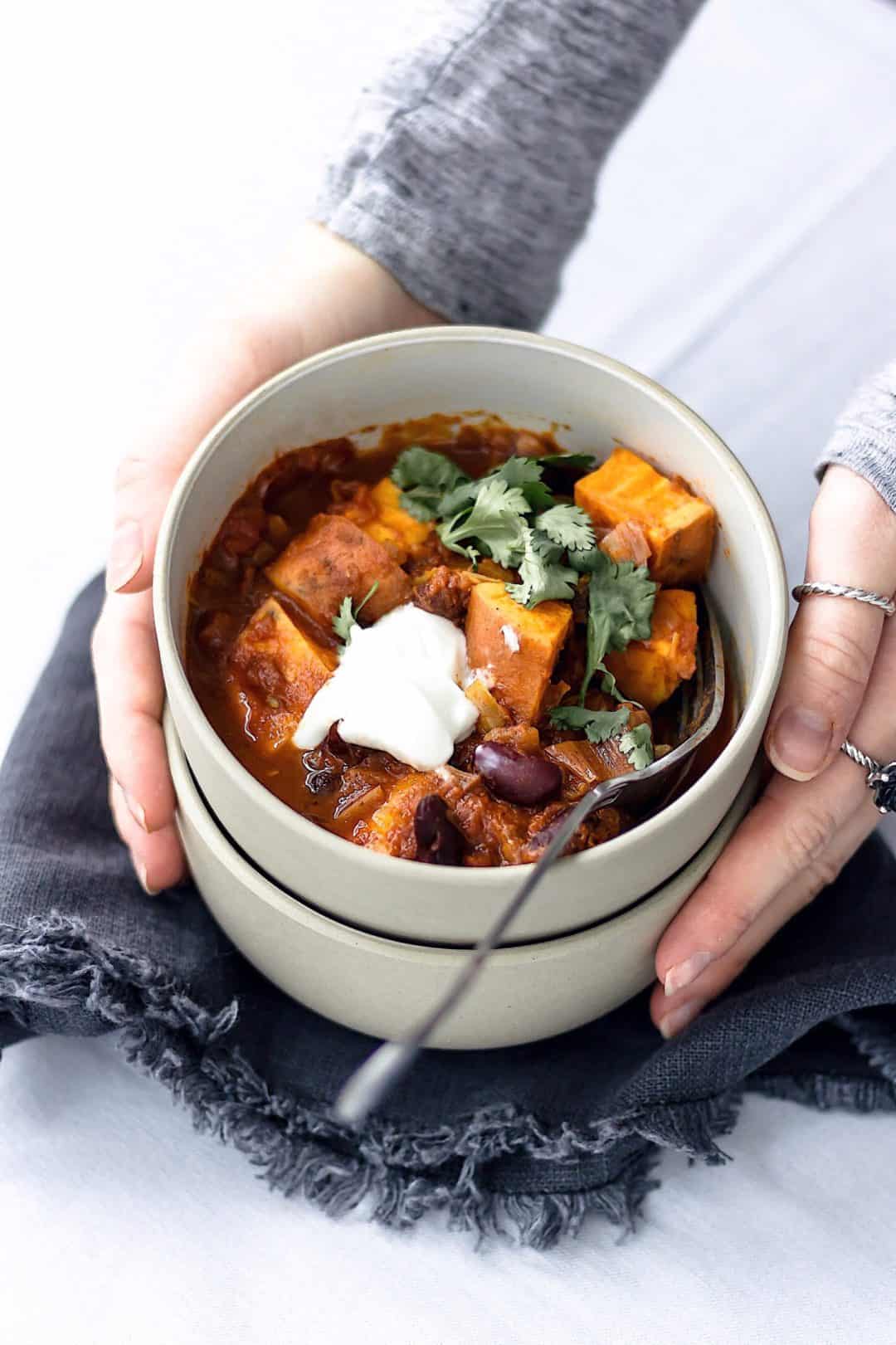 It's that time of year when I want hot breakfasts, lunches and dinners to keep me warm. It seems to be colder than ever this winter and I can't leave the house without wearing thermals and two pairs of socks. I must be getting old.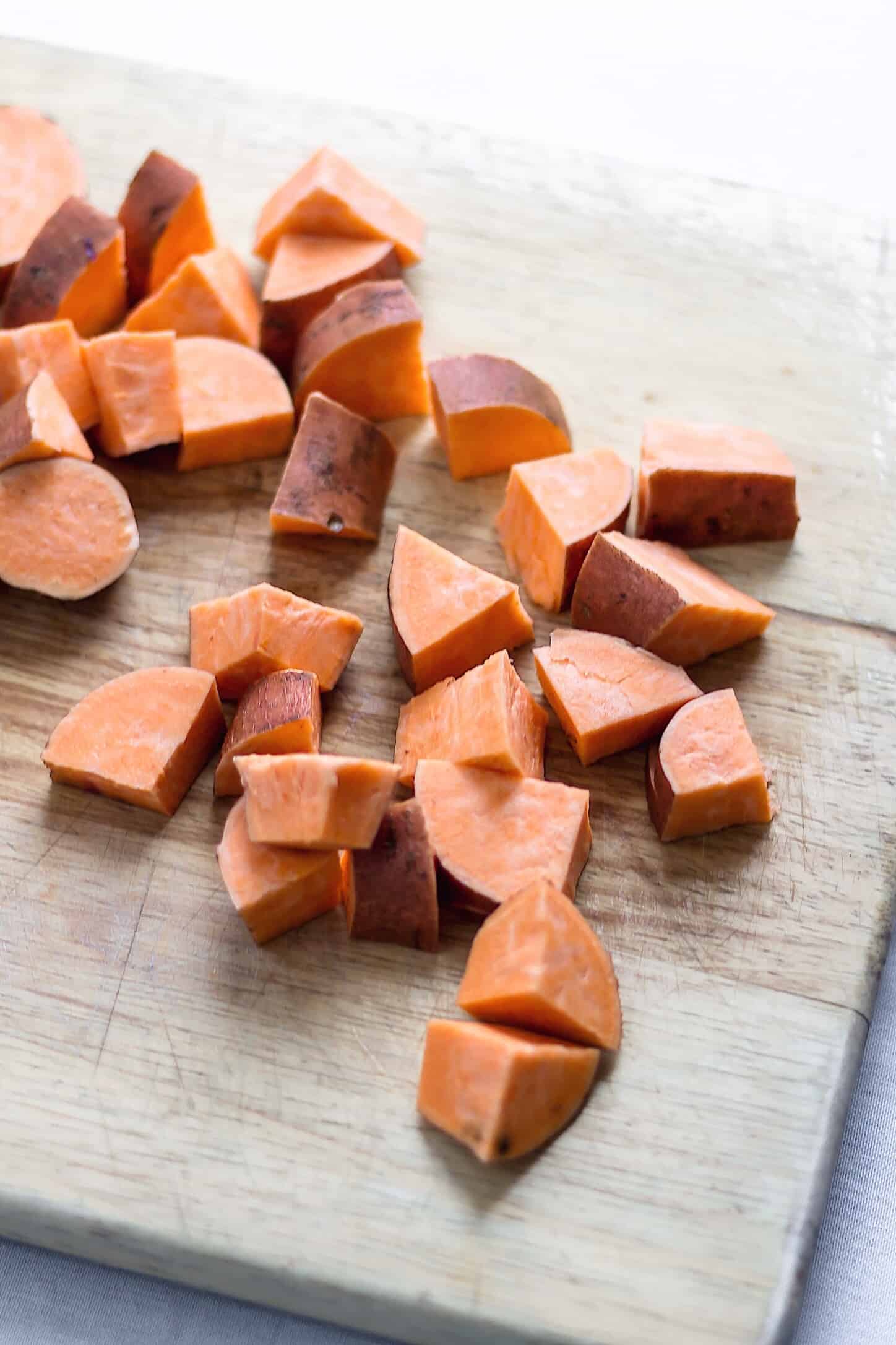 I'm all about quick dinners after a day of work which require minimal time spent in the kitchen, and little washing up. The main ingredients in this chilli are sweet potato and kidney beans which means you can eat a big bowl of it on its own without cooking up some rice. Which you can do of course, if you're not lazy like me! I like it pretty spicy, but you can sub the hot chilli powder for mild or medium if you prefer. I can't eat a chilli without topping it with a big dollop of sour cream, guacamole and a handful of fresh coriander.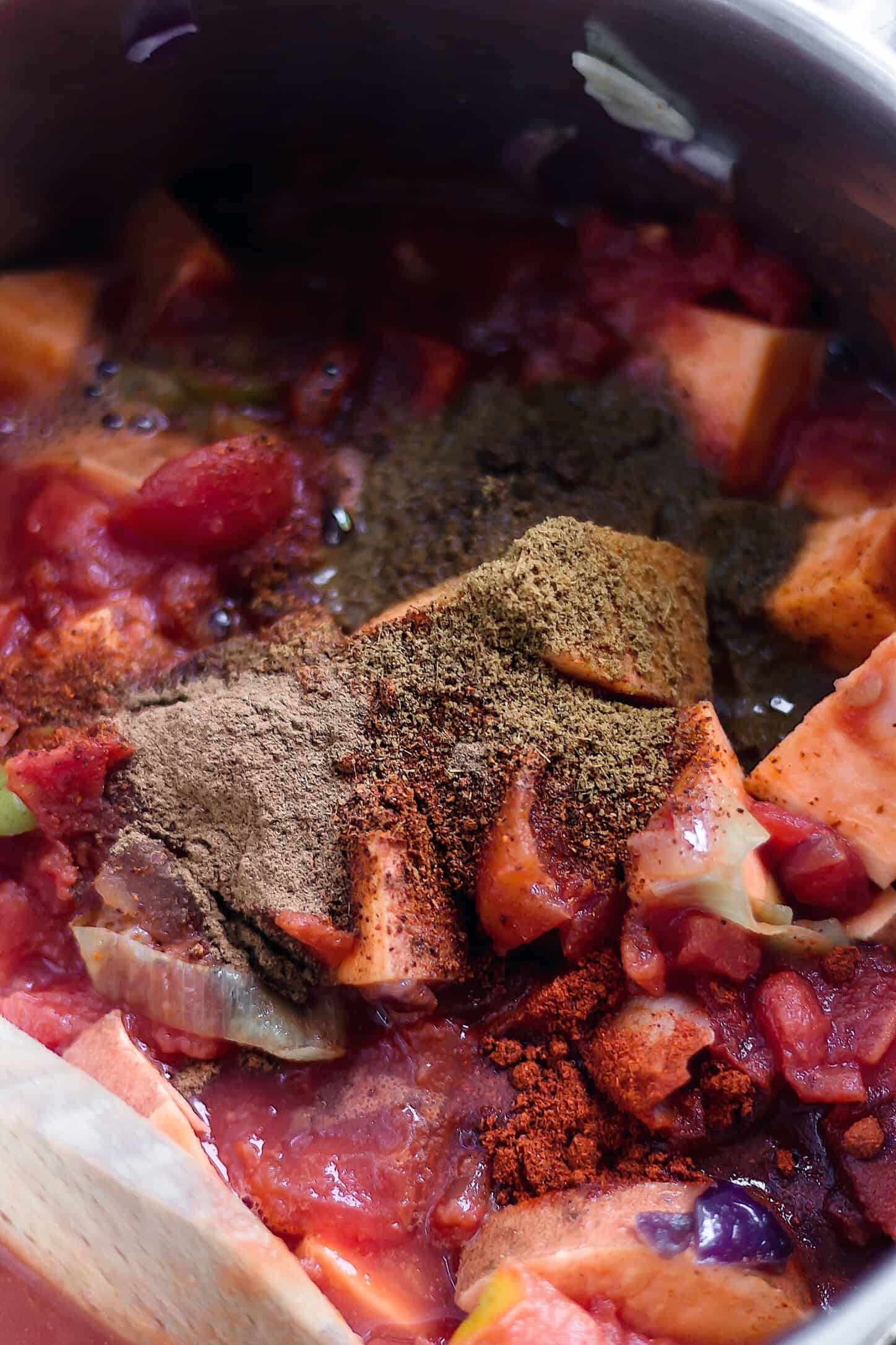 One-Pot Sweet Potato Chilli
Whip up this warming sweet potato and kidney bean chilli any day of the week. Top with vegan sour cream, guacamole and coriander. One-pot, serves 4.
Ingredients
2 red onions
4 garlic cloves
1 leek
1 tbsp hot chilli powder
1 tbsp smoked paprika
1 tsp ground cumin
½ tsp cinnamon
1 tin tomatoes
1½ cups water
1 tin kidney beans
1 lime
Bunch of coriander
Instructions
Finely chop the onion and mince the garlic. Add to a heavy bottom pan on medium heat with 1 tbsp vegetable oil. Slice the leek into slices and add to the pan too. Let this cook for 5 minutes until the onion is translucent.
If you prefer to peel the sweet potatoes, do this and then cut into pieces about 2 cm big. Add to the pan along with all the spices, tomatoes and water. Bring to a gentle simmer and leave for about 30 minutes,
Check the potatoes with a knife and when almost soft and ready, drain the kidney beans and add to the pan. Leave this for a further 5 minutes.
Take off the heat, squeeze in the juice of one lime and a big handful of coriander.
Notes
Depending on how hot you like your chilli, use mild, medium or hot chilli powder.