Festive sun dried tomato, spinach and mixed nut roast! The perfect centrepiece for a vegan Christmas feast!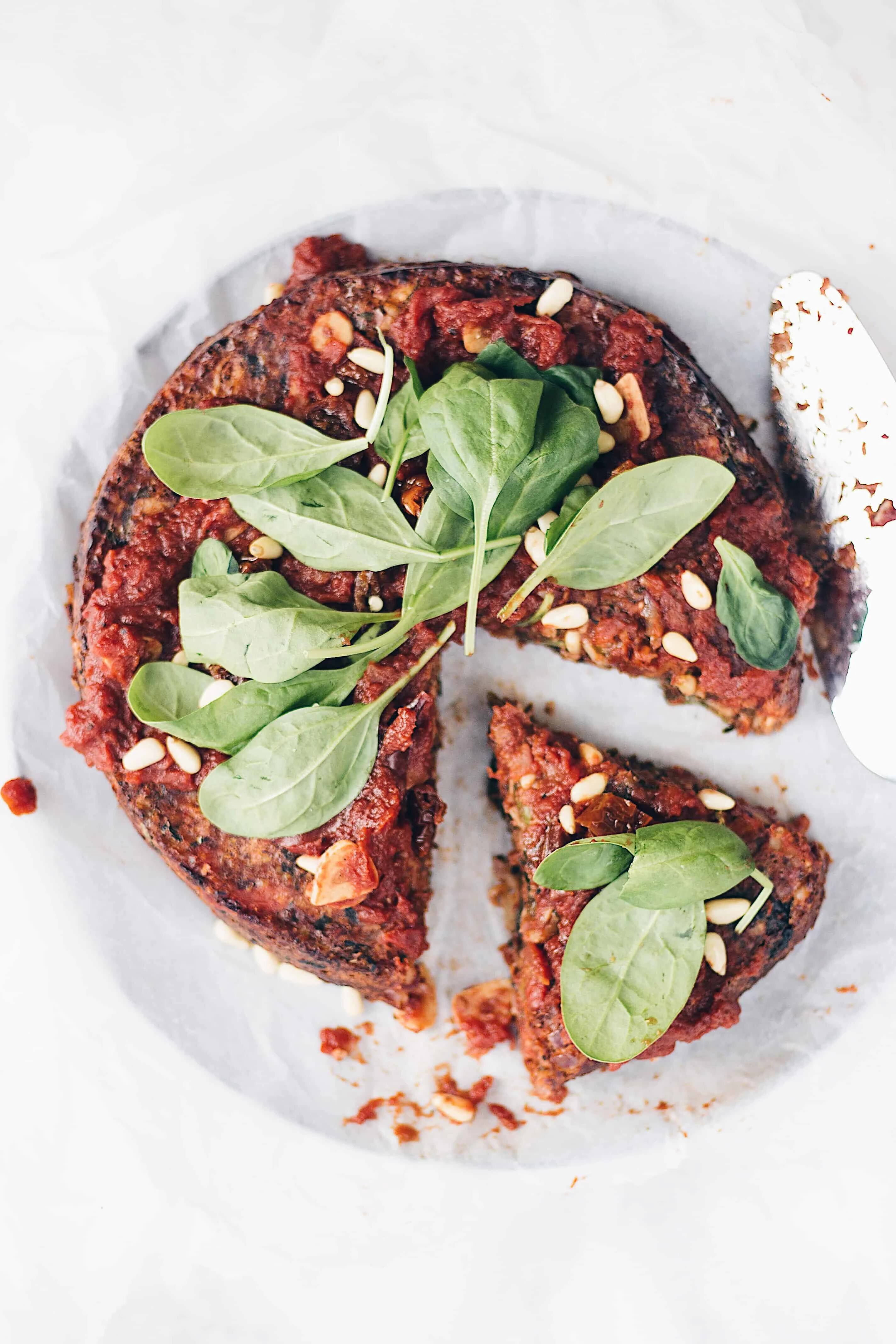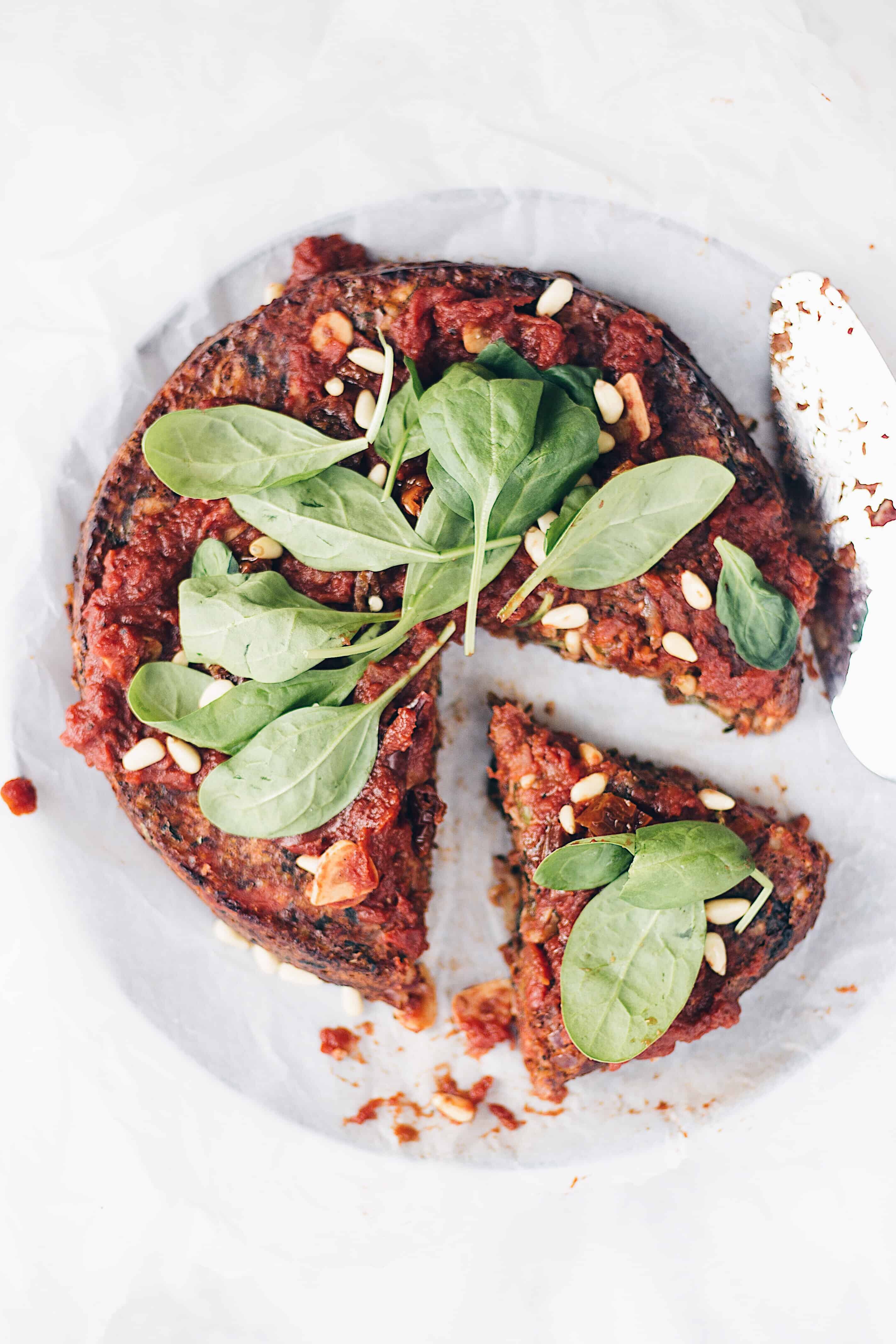 Nut roasts may be a typical vegetarian dish which is often thought of as bland but what's not to love? I usually throw a whole load of ingredients in and hope for the best but I've made this one a few times now and the flavour combinations just work perfectly.
Sun-dried tomatoes can make most dishes go from a 5 to a 10, and this one is no exception. You'll probably see them feature in a lot of my recipes, so I hope you love them as much as me. Mixed with the basil they are a match made in heaven.
I've actually managed to keep my basil plant alive for over a month, which is not only a miracle but it means I've been able to eat in on a daily basis. Yum!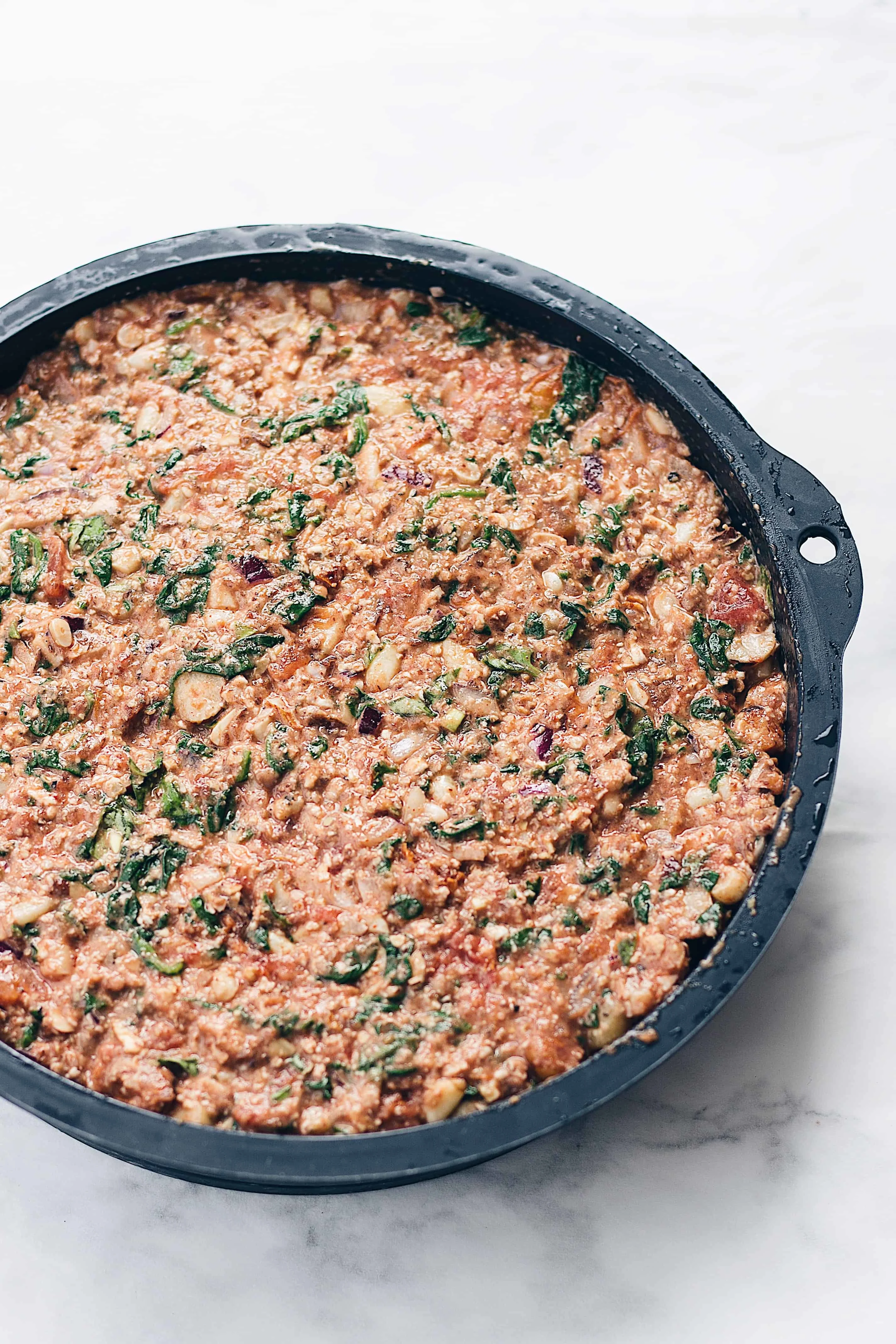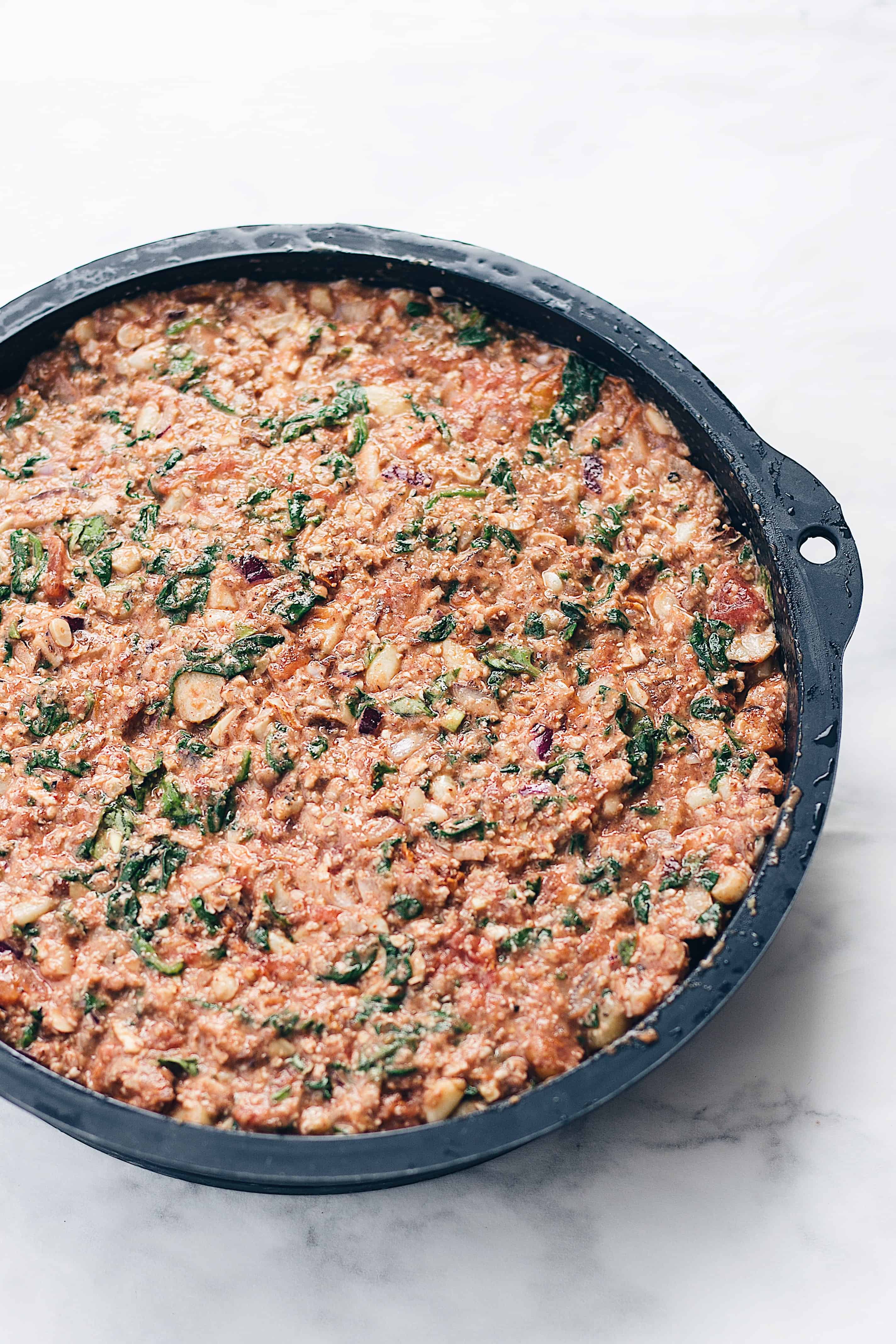 This is so easy to make, everything just needs a good mix in a bowl and you're good to go. I like to use at least four different types of nuts, they all work perfectly together so use what you have and like, it can't go wrong. Serve with all the trimmings or with a salad for a lighter lunch!
---
As always if you make this sun dried tomato, spinach and mixed nut roast be sure to leave me a comment, rate this recipe and tag me on Instagram. I love seeing all your photos of my recipe recreations!
Don't forget to follow along on Facebook, Pinterest and Instagram – I'd love to see you all there!
---
NEVER MISS A RECIPE! GET MORE VEGAN RECIPES SENT STRAIGHT TO YOUR INBOX – SUBSCRIBE HERE ?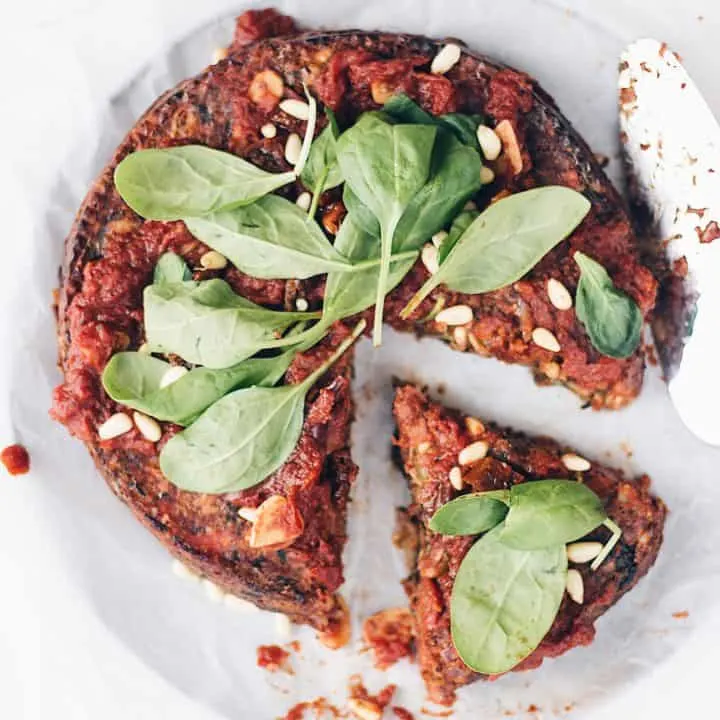 Sun-Dried Tomato, Spinach and Mixed Nut Roast
Super flavourful sun dried tomato, spinach and mixed nut roast. Perfect addition to a vegan Sunday Roast. Serve with roast potatoes, veg and gravy or serve with salad for a lighter lunch.
Ingredients
1 red onion
3 garlic cloves
2 cups mixed nuts (almonds, hazelnuts, pine nuts, brazil nuts, walnuts)
1/2 cup loosely packed basil
100g spinach
1/2 cup sun-dried tomatoes
3/4 cup oats
1 tsp smoked paprika
1 tsp dried mixed herbs
1 tin chopped tomatoes
2 flax eggs
Instructions
Pre heat the oven to 200C/400F.
Make your flax eggs and put aside while you do the rest.
Choose what nuts you want to use. Any of the above work well, use what you have and roughly chop them. You want some chunky bits so don't chop them too finely. Add them to a large bowl.
Place the spinach in a bowl with boiling water. Once wilted, drain and squeeze out as much water as you can. Chop and add the the bowl.
Put the oats into a blender and blitz until flour like. Add to the bowl.
Finely chop the onion and garlic and roughly cut the sun-dried tomatoes and basil. Add in all the remaining ingredients, including the flax eggs and some ground pepper.
Give it all a good mix and then place in a greased loaf tin or round cake tin.
Place in the oven for 35-45 minutes. It's ready when it's starting to brown and crisp on the top. Place a skewer in the middle to check its hot.
Leave to sit for a couple of minutes before flipping onto a serving plate. Sprinkle with extra spinach and nuts.
Notes
1 flax egg = 1 tbsp ground flaxseed mixed with 2.5 tbsp water. Leave to thicken.