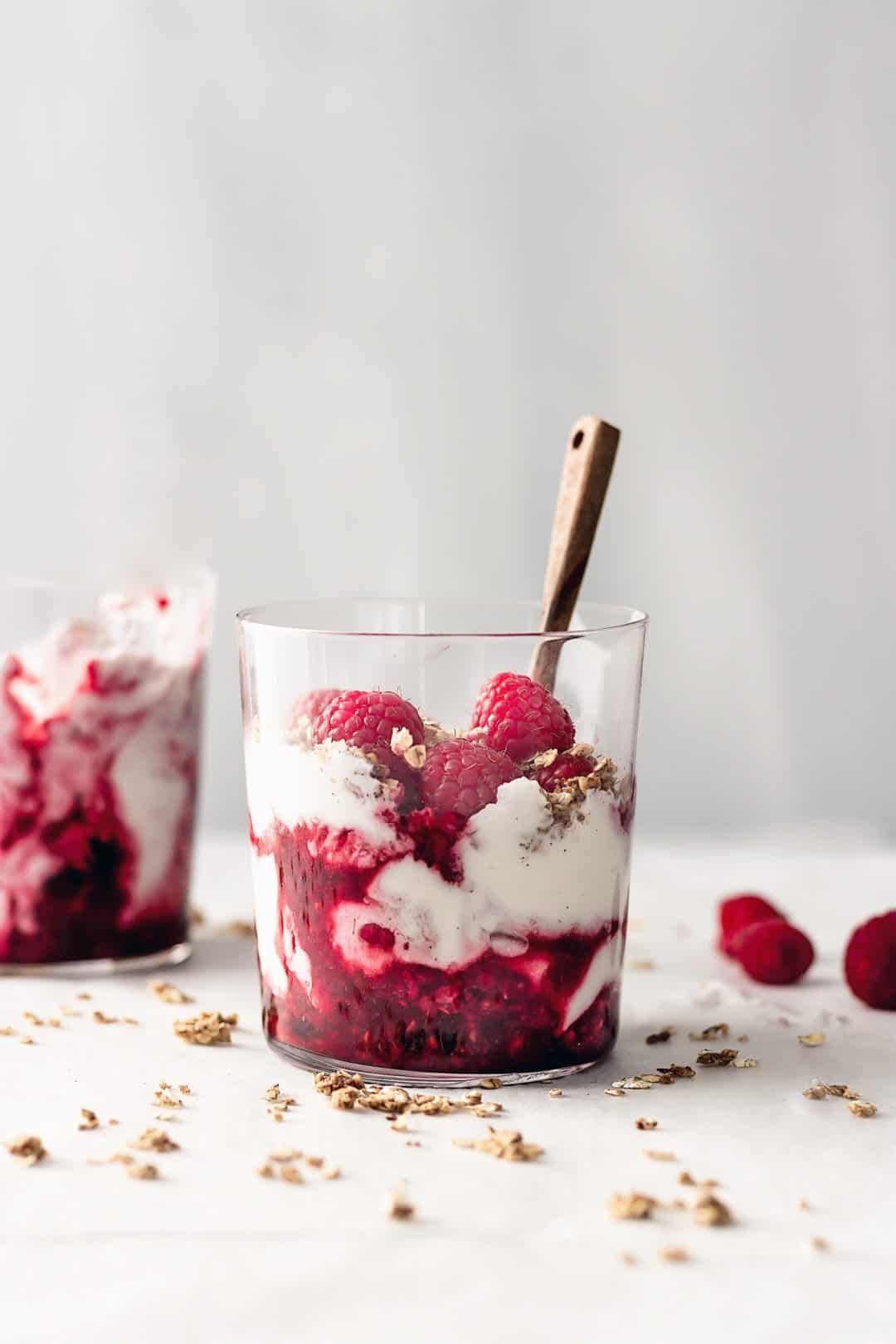 Burns night is coming up at the end of the month and what better excuse to come up with some traditional Scottish food with a vegan twist! But what the hell is Cranachan? Cranachan is a raspberry, cream, oat and whisky pudding which can be eaten to celebrate Burns night. Or any other time you want a sweet and creamy pudding! I can't take full credit for this idea though, my lovely friend Lucy came up with the suggestion. An old school friend who moved to a small island in Scotland (so beautiful!) when she was 13, so she's my knowledge of all things Scottish! Oh, and she also happens to be vegan. Next on the list, vegan haggis!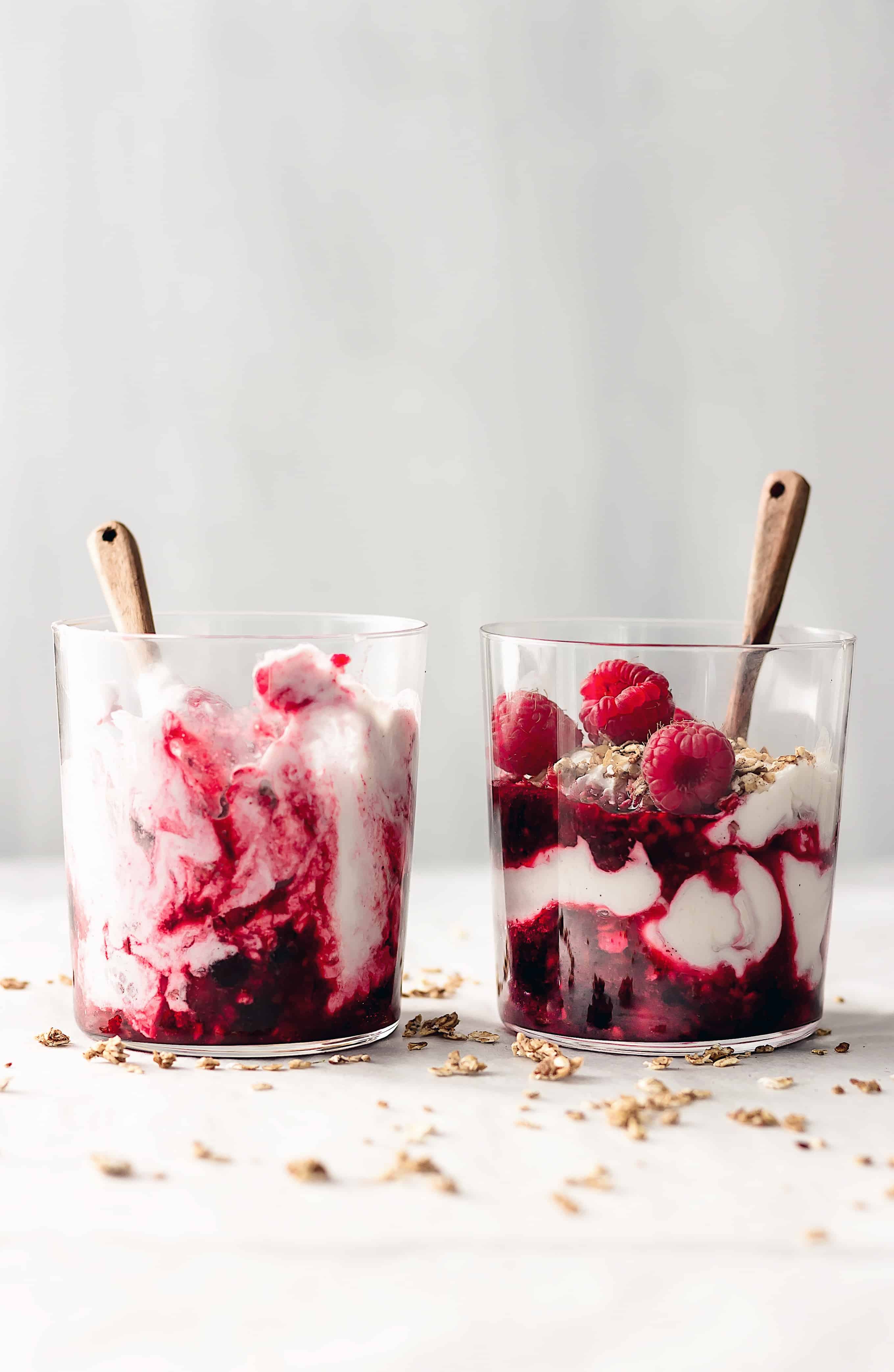 To make this dairy free I made whipped coconut cream and used maple syrup instead of honey, which is traditionally used. There is no baking required for this recipe, unless you fancy making your own granola.
Dairy-Free Coconut Cream & Raspberry Cranachan
The perfect pudding to celebrate Burns night. This vegan cranachan is made with raspberries, whipped coconut cream and granola. Super simple and ready in 15 minutes.
Ingredients
2 cups fresh/frozen raspberries
3 tbsp maple syrup
1 tin coconut milk
1 tsp vanilla bean paste
1 tbsp whiskey, optional
½ cup granola
Instructions
Gently heat the raspberries in a pan with 2 tbsp maple syrup, and squish the raspberries gently until it turns syrupy but still has some chunks. Set aside
Remove the coconut fat from the tin, it usually always sticks to the top. Add 1 tbsp maple syrup, vanilla pasta and whiskey is using. Whisk on high for a minute until thickened.
Make your layers by scooping 2 tbsp raspberries, 2 tbsp cream and a sprinkle of granola. Repeat once more.
Top with some extra raspberries and a squirt of maple syrup.
Serve straight away, if making ahead of time keep in the fridge and add the granola before serving.