You should know by know that I'm a sucker for cookies. Every time I make cookies I eat at least two cookies worth of dough before they make it to the oven. So instead of munching on all the cookie dough I've created this easy cookie dough recipe. So you never have to feel bad about eating all that cookie dough that never turned into cookies.
Another reason behind these is that it is my 1 year blogiversary! It's been one whole year since I created Cupful of Kale and little did I know where it would take me.
One year on and this is now my full time job and my business. It's kinda crazy because since college I always wished I would have my own business one day but I never thought I would have the confidence to actually make it happen.
After I left college I went to university to study marketing, I lasted 6 weeks. I then did some internships in marketing, because you know I just wanted to make sure I really didn't enjoy it. I then spent a few months wondering what on earth I was going to do. All my friends were enjoying university and had their careers figured out.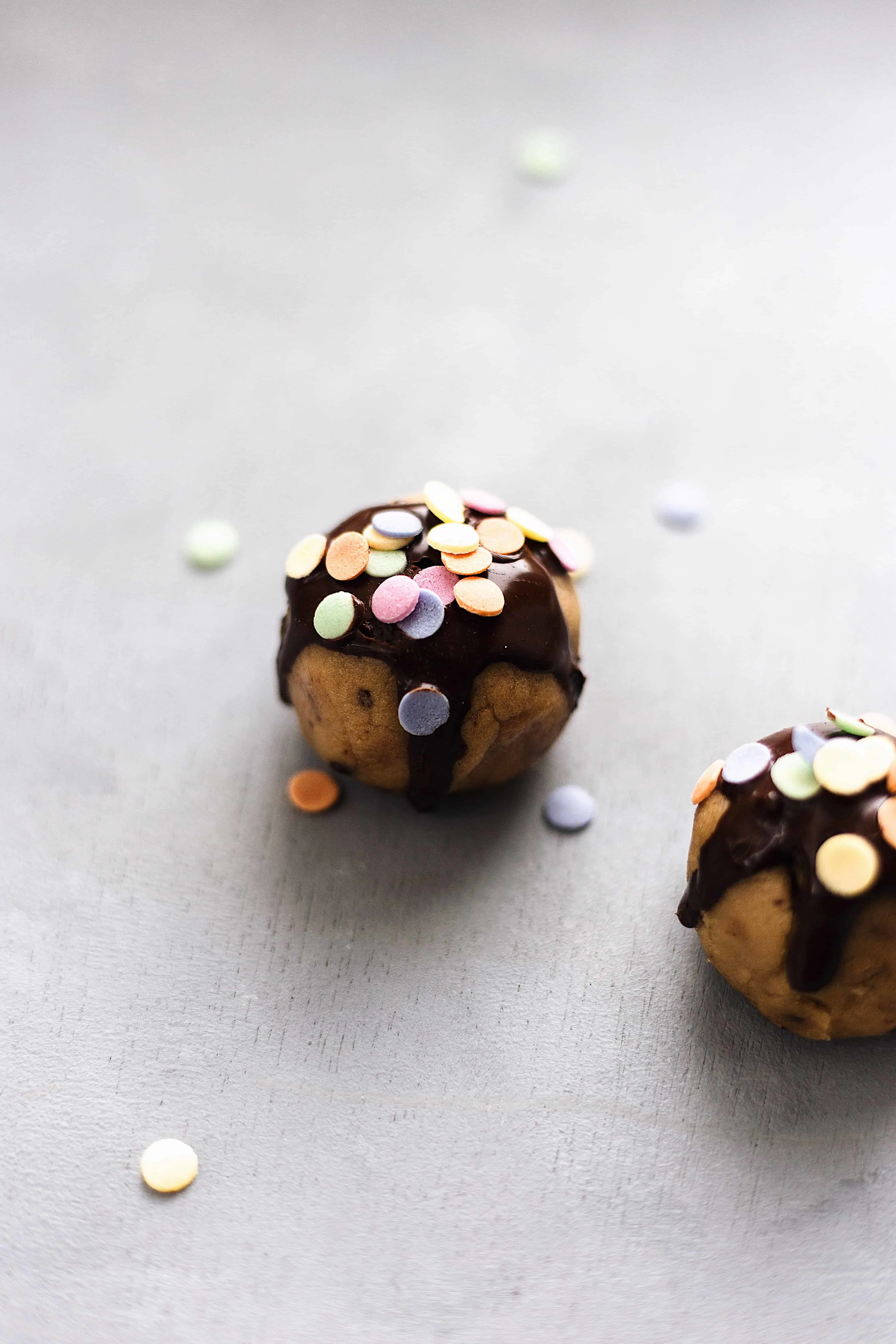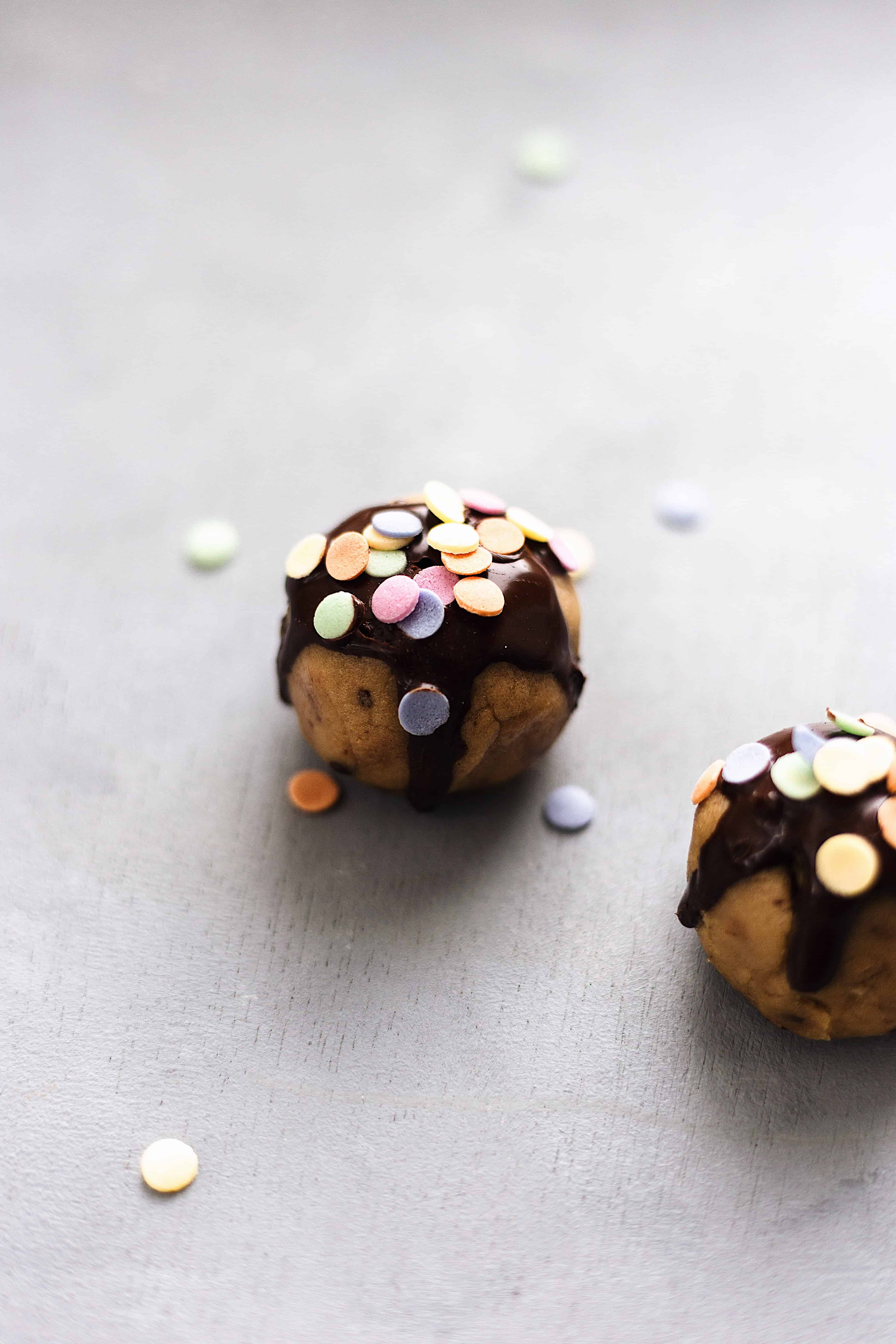 So I turned to fashion, I loved fashion, surely it's a fun and glamorous job right? After three years of studying and working in buying and merchandising I was miserable. I commuted 3 hours a day, had no lunch breaks, did above and beyond my job description and my boss made me cry several times. I thought this was normal, all my friends at the company were doing the same. I was not cut out for it, and when I handed in my notice it was the biggest relief. Ever.
Now what? I was still living at home, I never wanted to work in an office again so it was back to the drawing board. I wanted a job that was rewarding and that I was going to go home from feeling like I made a difference.
I am the youngest of 7, I have grown up with nieces and nephews and cousins around me. I love children but I never saw it as a career, until then. I studied my level 3 in childcare whilst working at a nursery five minutes up the road. It was the most rewarding, fun and tiring job ever. After 4 years I left this summer. I was lucky enough to spend the last year with my nephew there and we left together (he's going to big school) this July.
This nursery will always have a special place in my heart. Watching the children grow and learn over their time at nursery is so precious, fulfilling and heart warming. This job allowed me to be creative, forward thinking and it was whilst here that I started Cupful of Kale.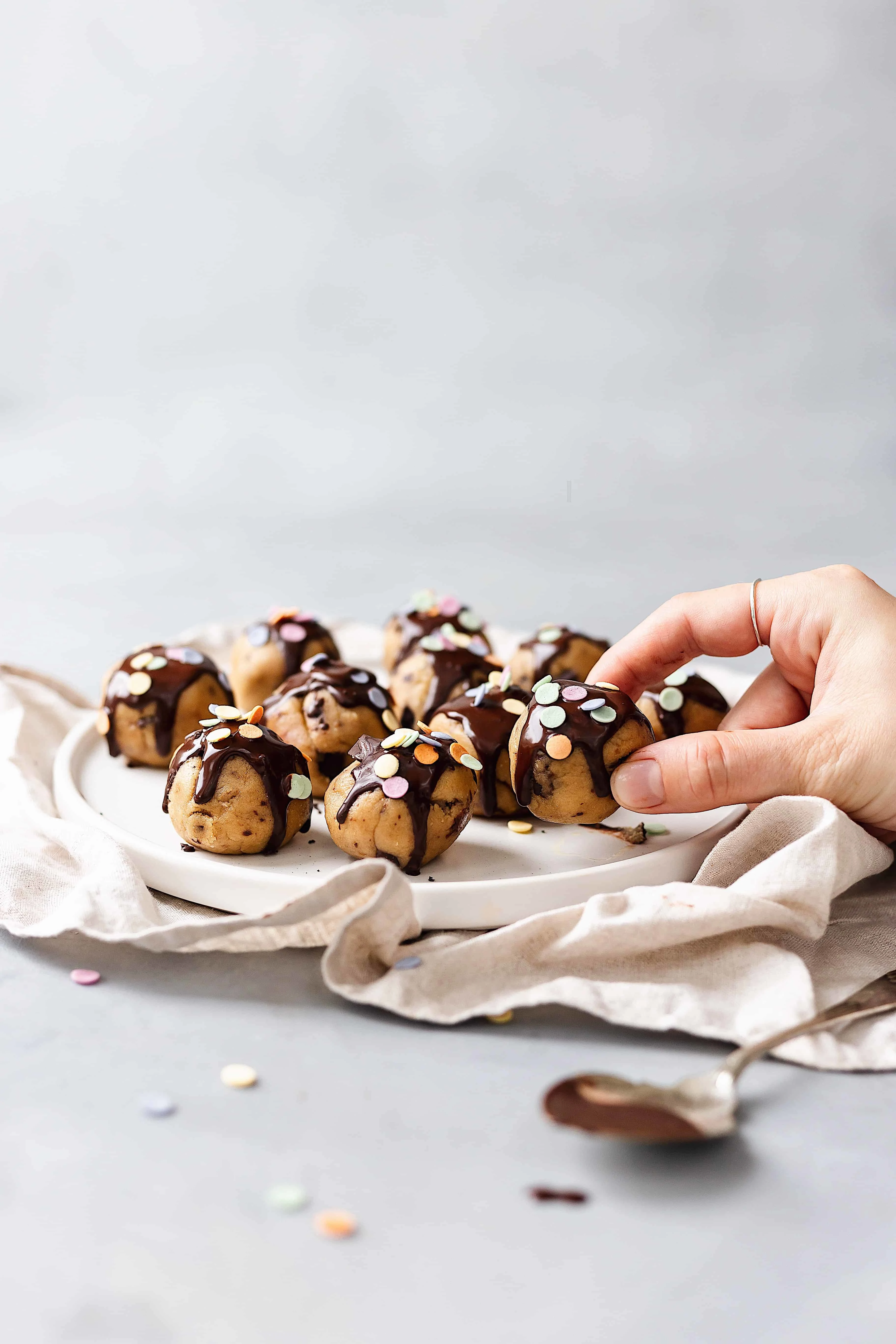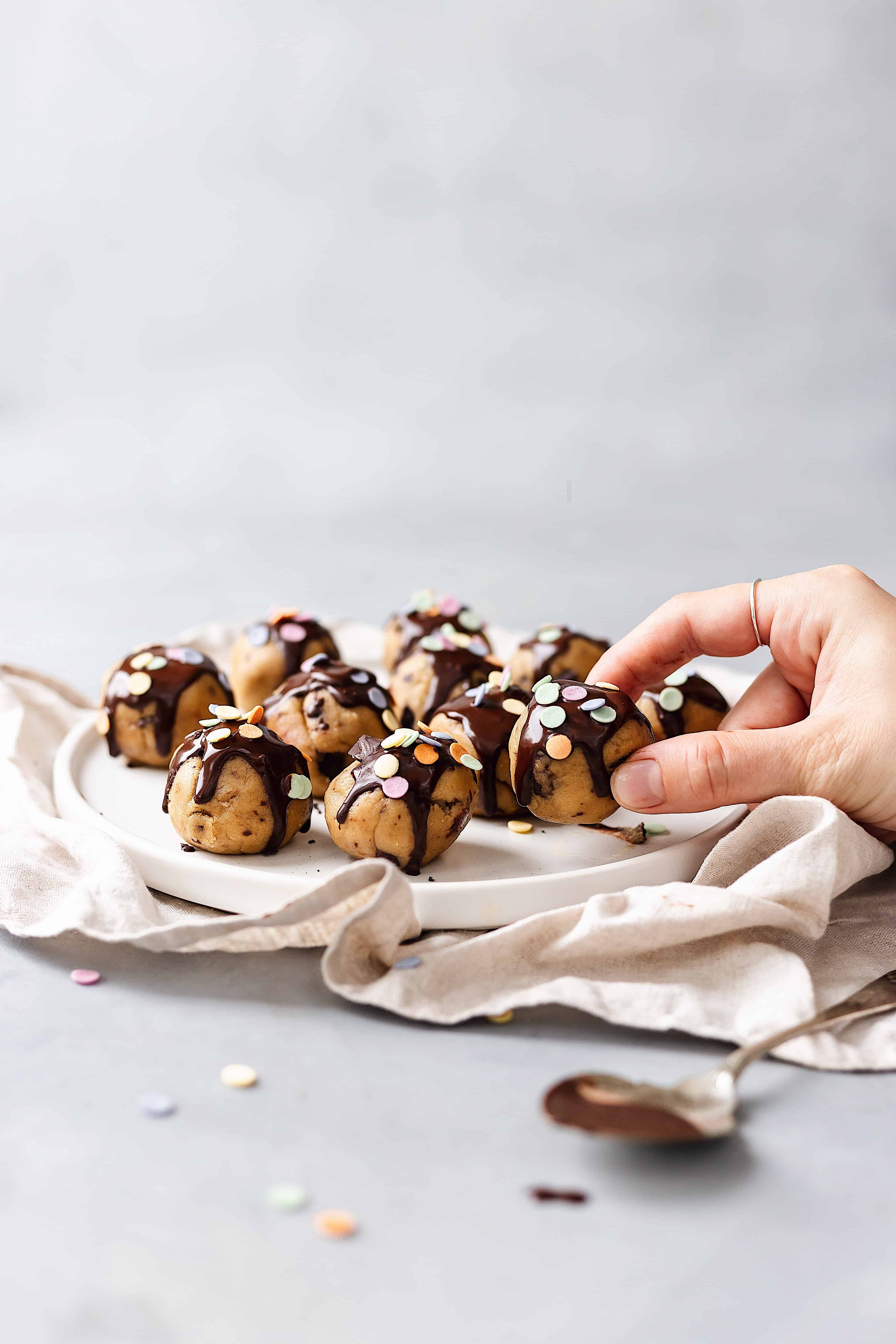 How did I end up with a food blog? I got my first dlsr camera as a birthday present when I was about 19. I had all these ambitions to be really great at photography but in reality I never made it out of automatic mode and all the different buttons scared the hell out of me. So it sat in its bag up until last year when I decided to give it another go.
I had started my Instagram page about 6 months previous, it was a lifestyle/travel/food related page. I actually started it out of boredom whilst on holiday and after a few months I was posting solely food photos. After following some big bloggers and photographers I realised I needed to up my game and that's when my dlsr came back out to play.
Once I realised that food and photography were my calling and I wanted to pursue it I began setting up my blog. It took a while but after numerous tutorials, videos and advice from friends it was launched in August 2017. I'm a perfectionist and while I am still not 100% happy with some parts of the blog (coding is a minefield) I am so proud of my little space on the internet.
Being able to create vegan recipes, beautiful images and proving that eating vegan means you don't have to miss out on anything is the reason I do this. Don't get me wrong, there are days when I have zero motivation, my creativity is stumped or I spend a whole day recipe testing without getting anywhere. But I am lucky enough to call this my work and the best bit is it doesn't even feel like it because it's what I enjoy most.
So here's to my 1 year, with many more to come. I hope you'll all celebrate with me, because without you I wouldn't be here sharing and creating these recipes!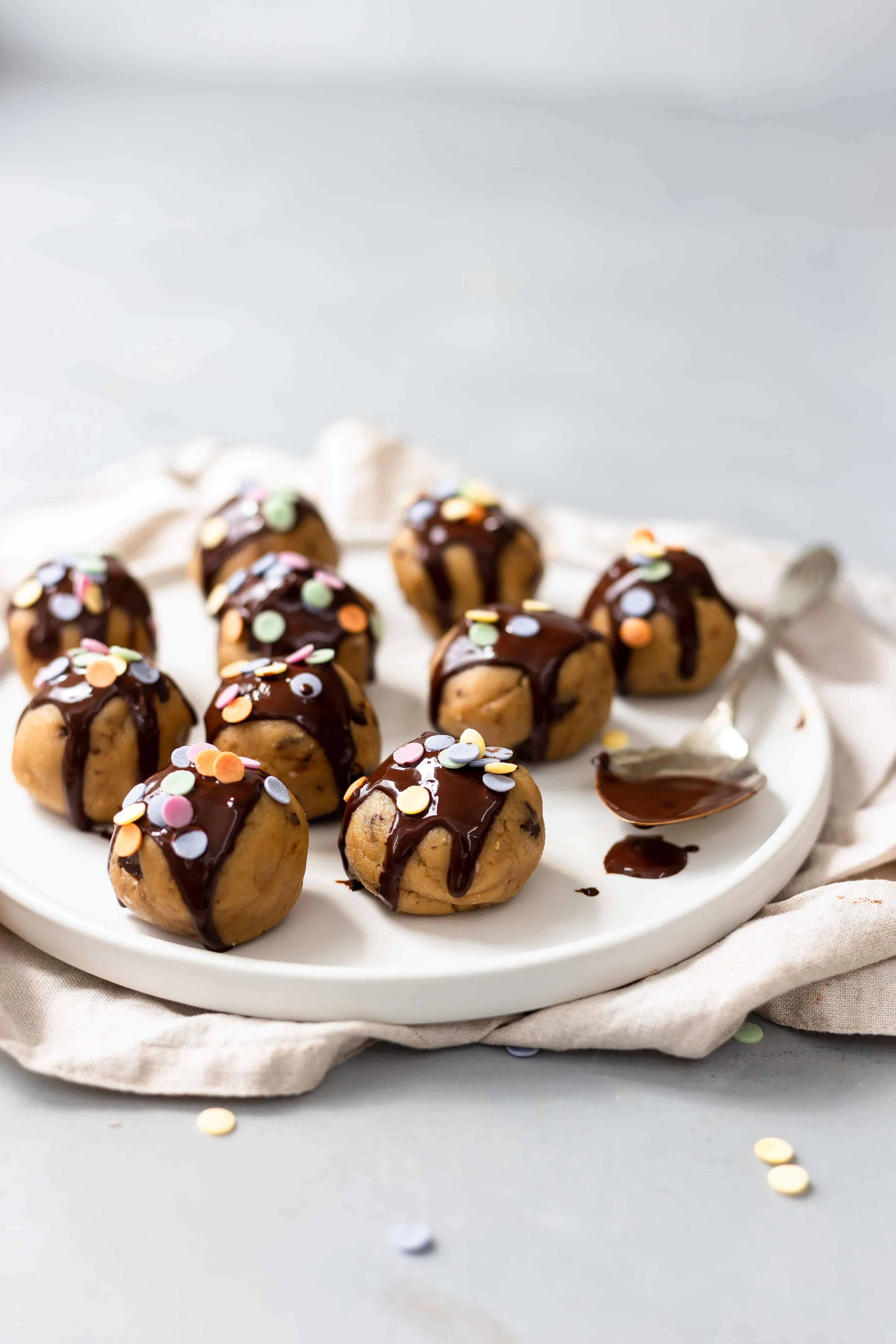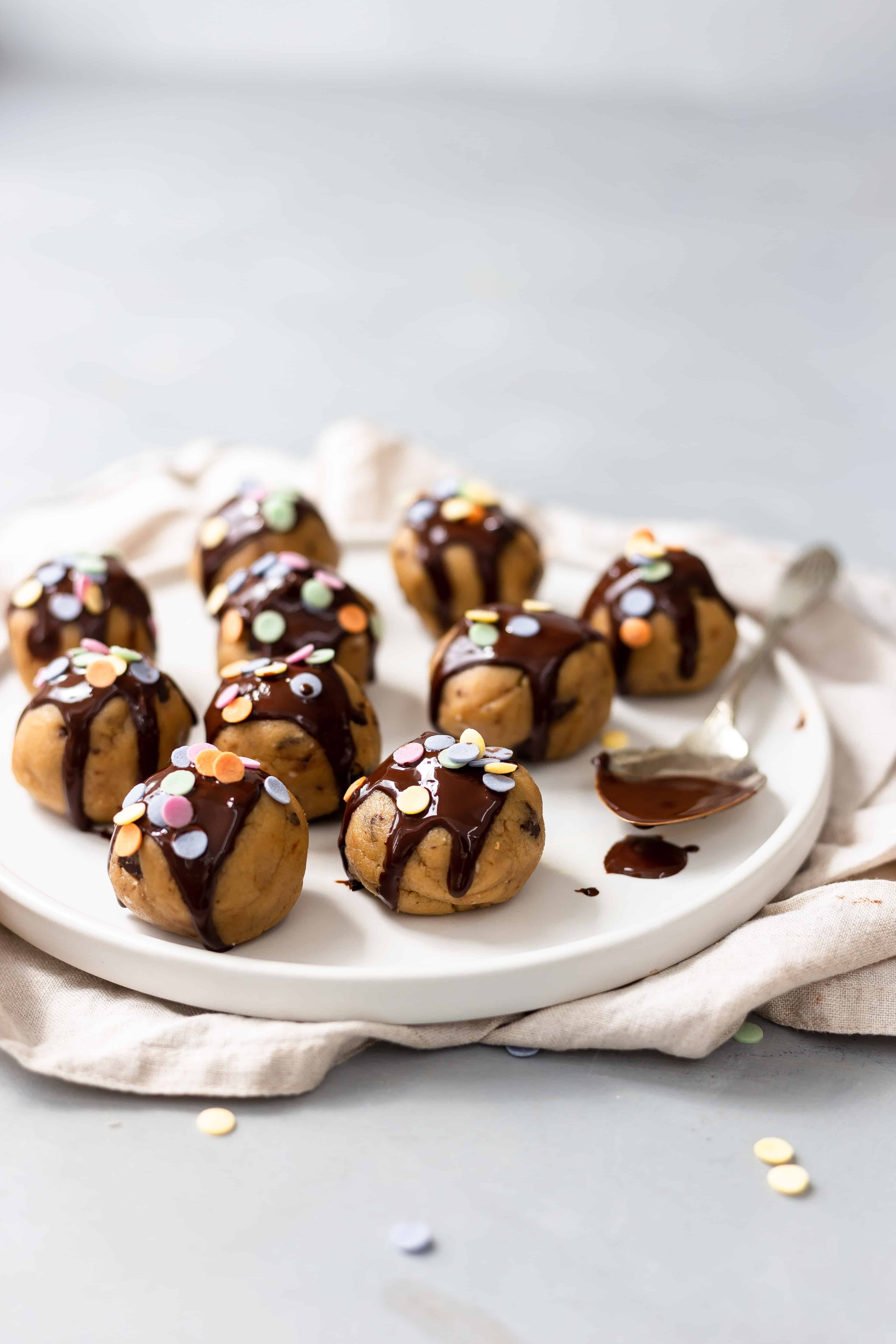 The inspiration behind this cookie dough comes from my original double chocolate cookie recipe. So many of you have made and loved these cookies and that makes me so happy! They are my all time favourite cookies and you wouldn't even know they were vegan. A close second are these white chocolate and raspberry cookies which are a must bake too!
To make raw cookie dough edible (there have been links to E.coli from raw flour) you are going to need to bake the flour for 10 minutes beforehand to kill any possible bacteria. Weigh out the quantity you need, place it on a baking sheet and bake at 180c/350f for 1o minutes.
This recipe is so easy and one I know that both adults and children will love. Also aren't those confetti sprinkles just the cutest things ever? I picked them up in Sainsbury's here and I love the pastel colours and that they're vegan! You are free to use which ever sprinkles you love most. You could also just decorate them with chocolate shavings or chips. You can easily skip the chocolate drizzle and sprinkles if you cant wait that long!
As always if you make this recipe be sure to leave me a comment, rate this recipe and tag me on Instagram. I love seeing all your photos of my recipe recreations!
Don't forget to follow along on Facebook, Pinterest and Instagram – I'd love to see you all there!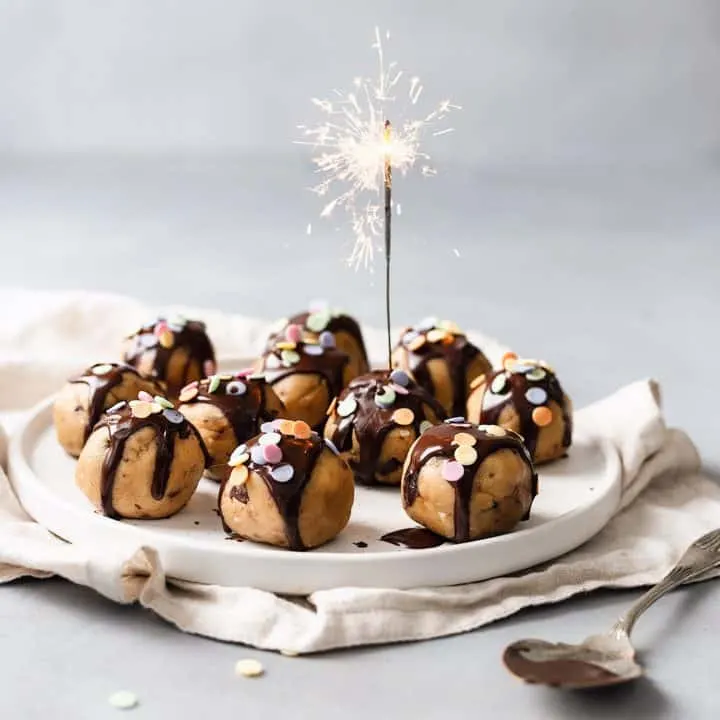 Easy Cookie Dough Bites
Easy and edible raw cookie dough bites with sprinkles. No need to lick the bowl or spoon when you next make cookies! Perfect for adults and children!
Ingredients
115g vegan butter
200g light brown sugar
1/2 tsp vanilla bean paste
175g plain flour
125g dark chocolate
Few tablespoons of sprinkles
Instructions
Preheat the oven to 180C/350F. Weigh the flour and place on a baking tray, bake for 10 minutes. This will make it safe for consuming raw.
Bring the vegan butter to room temperature and place in a bowl with the sugar. Cream the sugar and butter with an electric whisk for a couple of minutes until pale and fluffy.
Add the vanilla paste and flour and mix again. You may find it easier to use our hands to form a dough.
Chop 100g of the chocolate into small chunks and then add to the bowl. Mix again until they are evenly distributed.
Divide the mixture in half and then half again so you have 4 pieces. Then make 4 golf sized balls from each piece, so you have 16 in total.
Gently heat 25g chocolate over a bain-marie. Once melted, let cool for a few minutes and then drizzled over the cookie dough balls. Place the sprinkles on whilst the chocolate is melty.
Store in the fridge in an air tight container for 2-3 days.
Notes
I used Nielsen-Massey vanilla bean paste.
Nutrition Information:
Yield:

16
Serving Size:

1
Amount Per Serving:
Calories:

186
Total Fat:

9g
Saturated Fat:

5g
Trans Fat:

0g
Unsaturated Fat:

3g
Cholesterol:

16mg
Sodium:

52mg
Carbohydrates:

26g
Fiber:

1g
Sugar:

16g
Protein:

2g