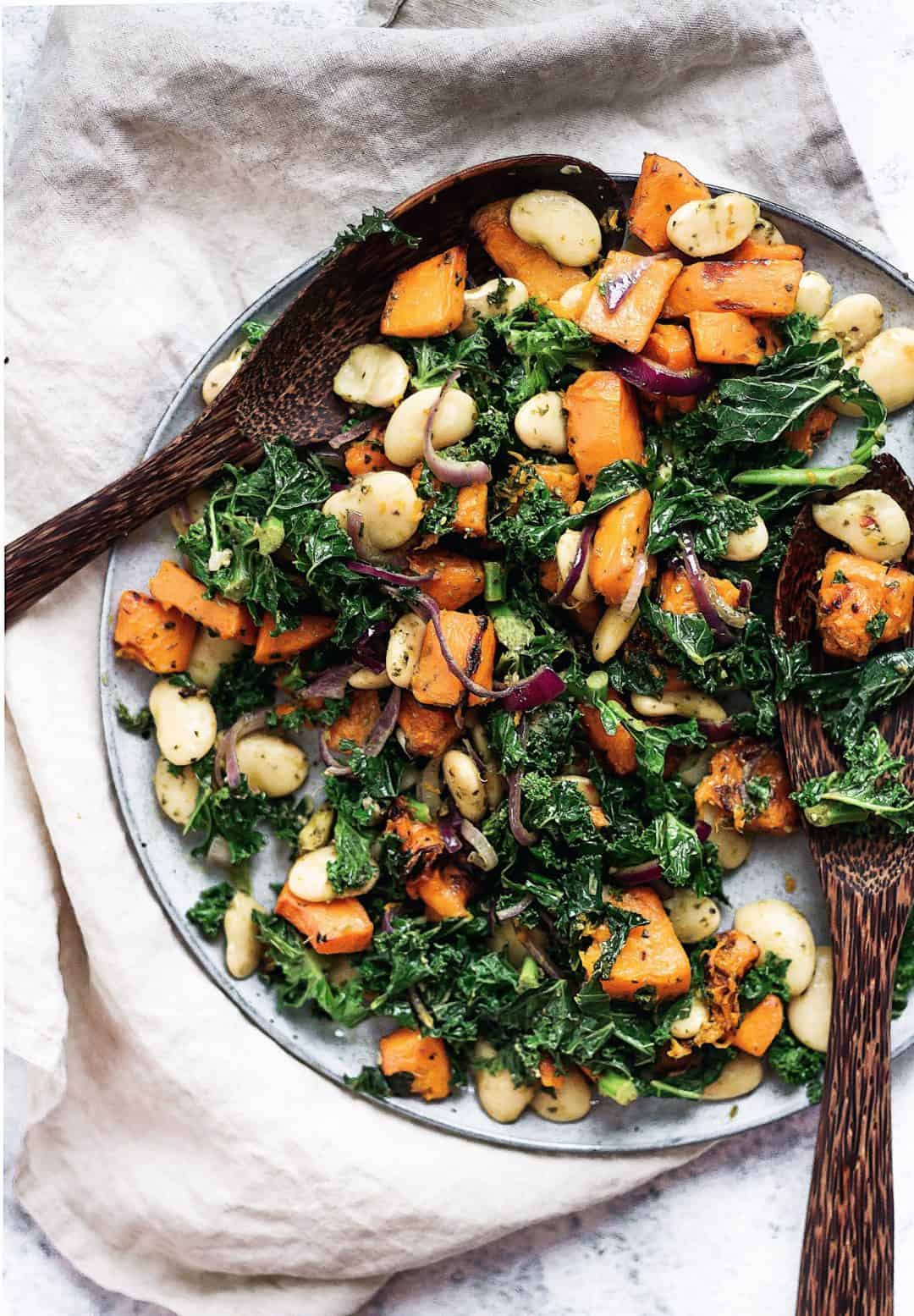 If you had the choice between a cold or warm salad what would you go for? If you're anything like me, or you live in a country that is predominately cold and wet then the choice is obvious. Warm salads always seem so much more comforting and tasty to me, and this butter bean and squash salad is no exception. I had kind of forgotten about butter beans until I was in the shops the other week. I so often pick up my weekly stash of chickpeas, kidney beans, black beans etc and forget about poor butter beans. They can be a great addition to casseroles and soups and I think they work so well with the sweetness of the butternut and flavours from the pesto in this salad.
Think caramelised butternut squash with crunchy kale and soft butter beans, mixed with the best dressing of all – pesto! Told you I was obsessed with pesto! This recipe can be made with your favourite shop bought pesto or you can make  your own like my pistachio and basil pesto recipe. It takes under 5 minutes and is oil free, unlike most shop bought ones.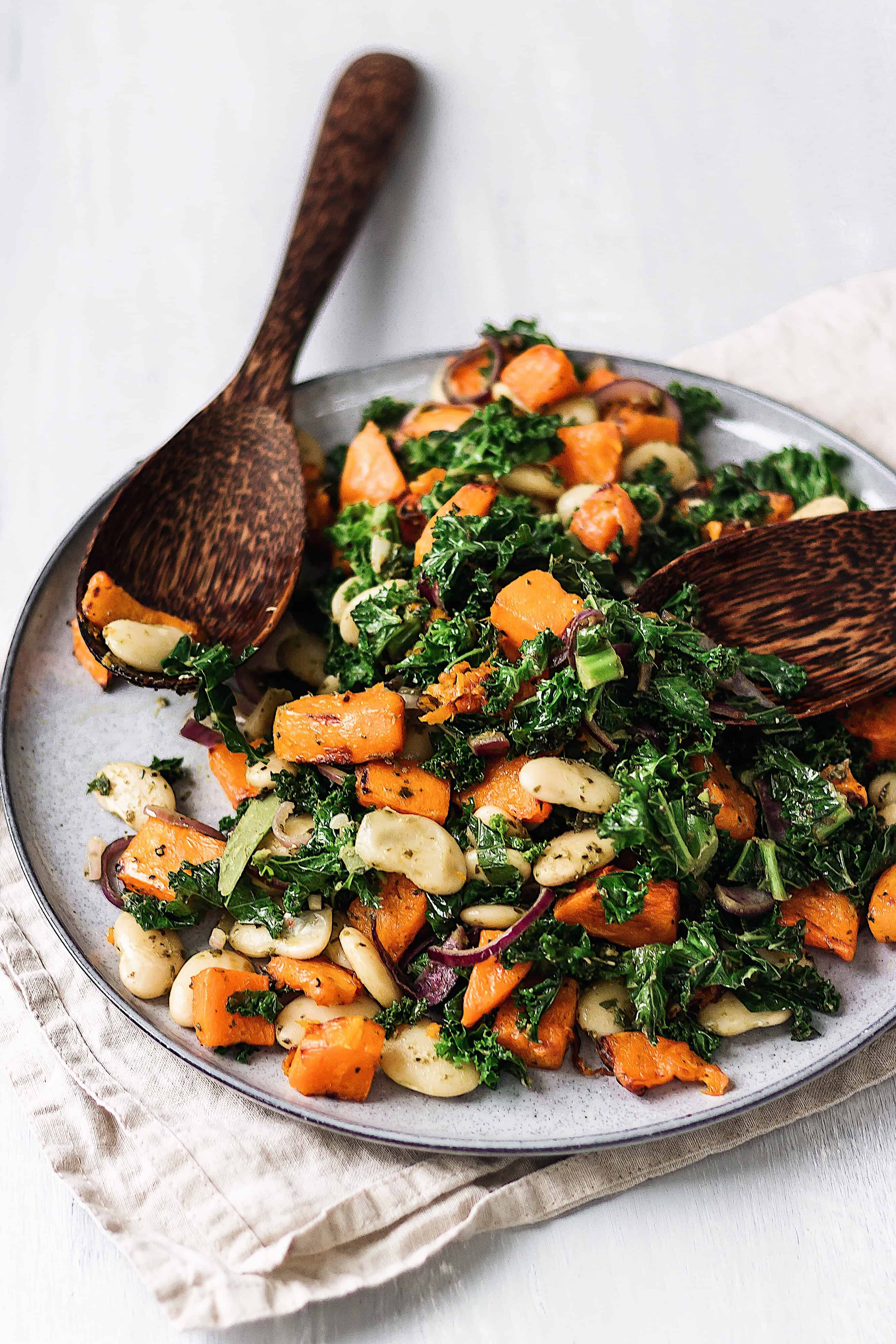 This salad doesn't require much effort and is the perfect side dish. I like to have it with a crispy jacket potato or mixed in with pasta. But really, the possibilities are endless. I also hear the Super Bowl is coming up soon, so if you need a healthy side dish or appetizer this ones for you!
If you make it, be sure to let me know what you ate it with and tag me on Instagram #cupfulofkale / @cupfulofkale

Butternut Squash, Kale, Butter Bean & Pesto Salad
The perfect wintery salad with roasted butternut squash, curly kale, butter beans and pesto. Serve warm as a stand alone dish, or side. Only 5 ingredients.
Ingredients
½ butternut squash
1 large red onion
4 cups kale
1 carton butter beans
2 tbsp pesto
Instructions
Preheat the oven to 200C/400F. Cut the butternut squash in half, peel and cut into small pieces about 2cm. Toss in some vegetable oil, salt and pepper and pop in the oven.
Slice the onion into thin slices and fry in some oil on medium heat.
Boil the kale in a pan of water for 6 minutes or put in the microwave in a bowl with a couple of tbps of water and cover for 2 minutes on high.
Once the onion is translucent add in the kale. Drain the butter beans and add to the pan too.
Check the butternut squash. it will need about 20-25 minutes. Once it is starting to brown and caramelize and is soft int he middle take it out and mix in with the kale and butter beans.
Add in the pesto, season with salt and pepper and stir so that everything is coated. Serve immediately for best results!
Notes
Will keep for a couple of days in the fridge in a sealed container. Also delicious cold too!